The Company
Honest, human, affecting, revealing: we make plays about people and the places they're from.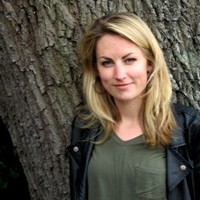 Alice Hamilton
Co-Artistic Director
Direction for Up in Arms includes Eventide (Arcola and tour, nominated for the Offie for Best Director, 2015), Visitors (Arcola, Bush Theatre and tour, nominated for the Offie Award for Best Director, 2014), Fear of Music (tour with Out of Joint) and At First Sight (tour and Latitude Festival). Other work includes Orson's Shadow (Southwark Playhouse), Belarus (Arcola for the Miniaturists), Extinct and Starcrossed (Bush for Courting Drama) and The Kingdom of Me (Park Theatre for Hatch). As Staff Director: Man And Superman (National Theatre).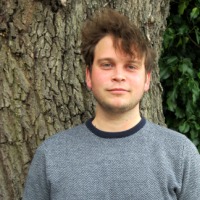 Barney Norris
Co-Artistic Director
Barney won the Critics' Circle Award and the Offwestend Award for Most Promising Playwright for Visitors. His latest play Eventide has been nominated for five Offies. His short plays, collected as What You Wish For In Youth, are published by Oberon. His book To Bodies Gone: The Theatre of Peter Gill, is published by Seren, and his first novel, Five Rivers Met On A Wooded Plain, will be published in spring 2016. He is the Martin Esslin Playwright in Residence at Keble College, Oxford and was named by the Evening Standard as one of the 1000 Most Influential Londoners in 2015.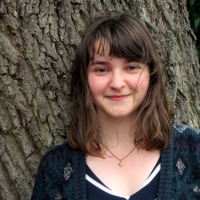 Chloe is a freelance theatre producer, and the producer of Mouths of Lions. She was previously Project Manager for the National Alliance for the Arts in Criminal Justice, Project Coordinator at Complicite, and has produced work for the Finborough Theatre, Southwark Playhouse, Oxford Playhouse, BAC, Wilderness Festival, Secret Garden Party, Shunt Vaults and Liverpool's City of Culture Festival.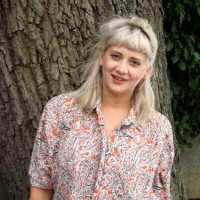 Charlie Young
Company Stage Manager
Charlie has worked around the UK and across the world at venues including Sydney Opera House and the Barbican as a stage manager for Tall Stories, Complicite, The Wrong Crowd, House, Arcola, Southwark Playhouse, The Point in Eastleigh, Trafalgar Studios and many others. For Up In Arms she has stage managed Fear Of Music, Visitors and Eventide.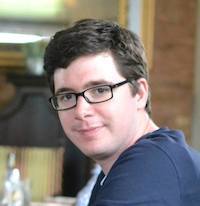 Jake Anders
Online Manager
Jake grew up in Salisbury with Barney and Alice, and has been working with Up In Arms in a variety of roles since the company was founded. In his spare time, he is a research economist.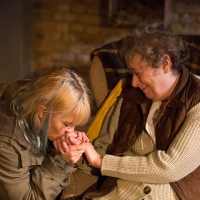 Up In Arms is a multi award-winning touring theatre company from the south west of England. The company was founded in 2008 by Alice Hamilton and Barney Norris, who began working together as teenagers in their local youth theatre. Producer Chloe Courtney and company stage manager Charlie Young came on board in 2012, and we have been telling stories together ever since. Our production of 'Visitors' was named as one of the best shows of 2014 by the Guardian and the Evening Standard. Our production of 'Eventide' was named as one of the best shows of 2015 by the Times, The Stage and The Arts Desk.
Advisory Board
Lauren Clancy, Iain Gillie, Peter Lawlor, John McGrath, Frances Macadam, Peter Tyas, Lucy Williams
Our plays are made possible by our Supporters, a group of people who believe in the importance of the stories we tell and the way we tell them. To become a Supporter of Up In Arms, email [email protected]. You don't have to make a donation unless you want to and can afford to. All our Supporters are thanked in our playtexts, invited to readings and sharings of new work in development when they arise, and kept in touch with our activity through our mailing list.
There are three key ways you can help us:
Donate £200 to support our work for a year, and you'll receive signed copies of our playtexts and complimentary tickets to our press nights.
Donate £20 and you'll receive playtexts from all our productions.
Advocate for us. Help us spread the word about what we're doing through social media or by bringing people to see our shows.
From these starting points, anything could happen. Every one of our Supporter relationships is unique, and every new Supporter makes us stronger. Our Supporters have shared ideas that turned into our plays, introduced us to actors and other collaborators, made donations amounting to 10% of all the money we've ever raised to make our work, and used their contacts in their local communities to ensure that our work has the maximum possible impact when we play there. Join the scheme now to begin a dialogue about how you can become part of the work we're doing.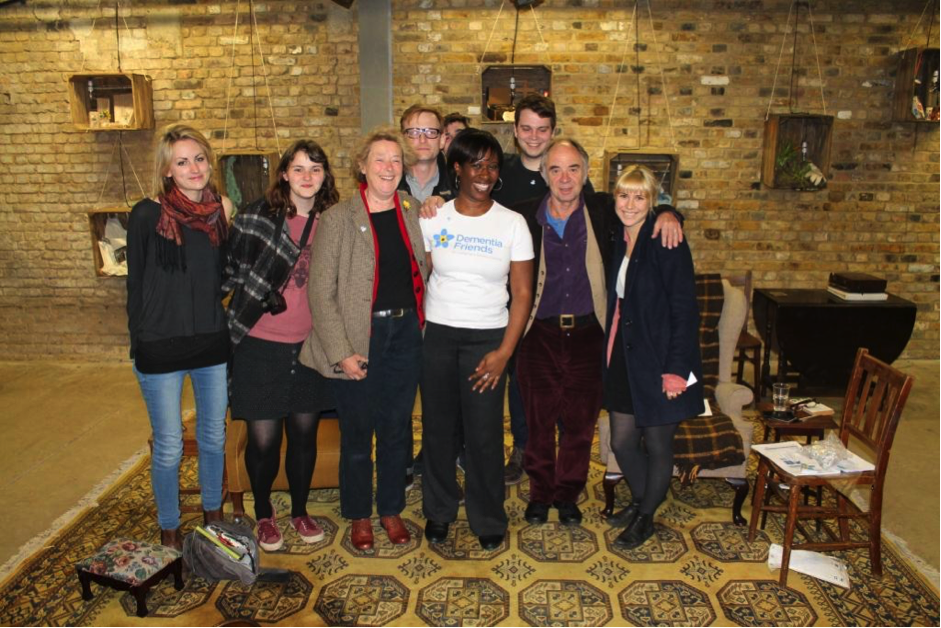 Very Special Thanks to Frank and Elizabeth Brenan, Alison Lowdon, Sarah, Pete and Ruth Shepherd, Peter and Jane Hamilton
Special Thanks to Offline Magazine, Rachel Bebb, Susanna Bishop, Farhana Bhula, Shabana Bhula, Richard Broyd, John Burgess, John Cox, Veronica Dewan, Bekah Diamond, Hasan Dixon, Esther Ruth Elliott, John Foster, Victoria Gee, Hannah Groombridge, Anna Hamilton and Angus Meryon, Juliette Kelly-Fleming, Suzy McClintock, Alice Malin, Linda Morse, Frank Newhofer, Janet Rieder, Stephanie Ressort, Sue Snell, Celia Swan
Thanks to The Workers Educational Association, Lindsay Balkwell, Sarah Blake, Cassie Bradley, Sophia Chetin-Leuner, Natalie Denton, Milly Ellis, Laura Elmes, Aidan Grounds, Barbara Houseman, Luke Holbrook, Louisa Hollway, Katharine Ingle, Max Lindsay, Alex Orchard-Lisle, George Nicholls, Joz Norris, Naomi Petersen, Ivan Richardson, Kandy Rohmann, Josie Underwood, George Warren
We use PayPal to process your donation securely, but don't worry, you don't have to open an account with them.

We can arrange alternative methods to send us your donation, if you'd prefer. Contact

[email protected]

.