At First Sight
by Barney Norris
'You love your lover's face and no one else's face when you're in love. If you happen to be in love. If you ever fall in love.'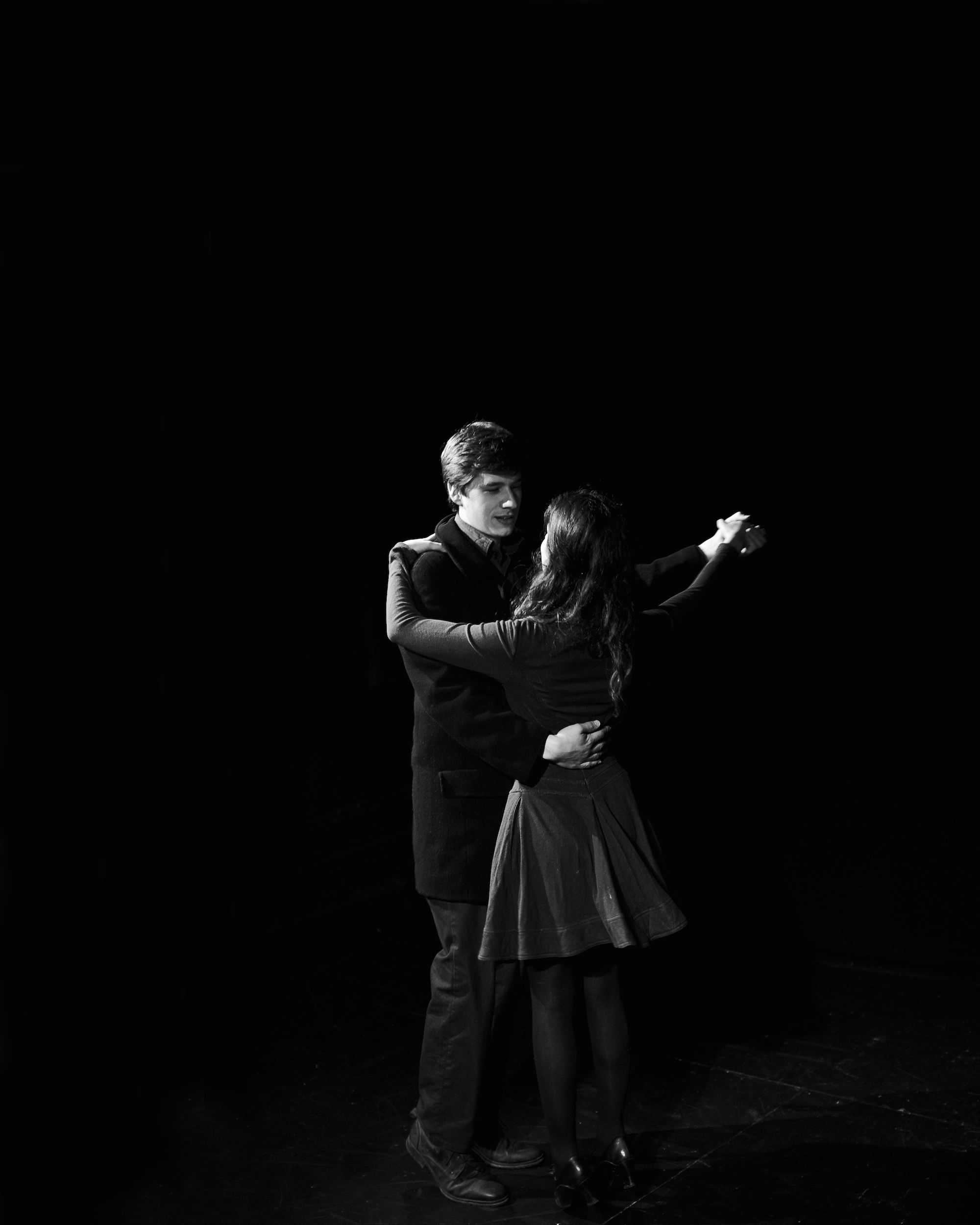 'At First Sight' was the first play we ever presented in public. Alice and Barney had been making plays together for several years at school and then at university, staging shows by David Hare, Franz Xaver Kroetz, Shakespeare and Bernstein while completing their formal education. Both were in fact still students when we opened 'At First Sight' at Oxford Playhouse. The play had won a prize from the Drama Association of Wales the previous year, and that gave us the confidence to put it in front of an audience. We booked gigs wherever we thought we could find an audience and wherever a theatre was willing to let us in, and produced the play on a shoestring, persuading a team of young and talented friends to take a chance on working with us. The play, a story about two people trying to recall a shared moment in their separate pasts, a dance and a love story set in Salzburg at new year, later had a second outing at Latitude Festival, thanks to the support of Liz Eddy, who met Barney while they were both working at the Bush and arranged a transfer.
'At First Sight' has since been revived around the UK, and as far afield as Australia. Barney added three scenes in 2015 on the occasion of a revival at Mountview. This version was published by Oberon in his short plays collection 'What You Wish For In Youth'. We love seeing new productions of this play, which means the world to us, having been our first adventure: we think it's a good project for young artists. It was for us! Let us know if you're staging a production, and we'll always try to come and see it.
'Pitch perfect.' Time Out
Cast
Roseanna Frascona
Charles Reston
Company
Writer | Barney Norris
Director | Alice Hamilton
Lighting Designer | Alex Dickens
Stage Manager | Will Measham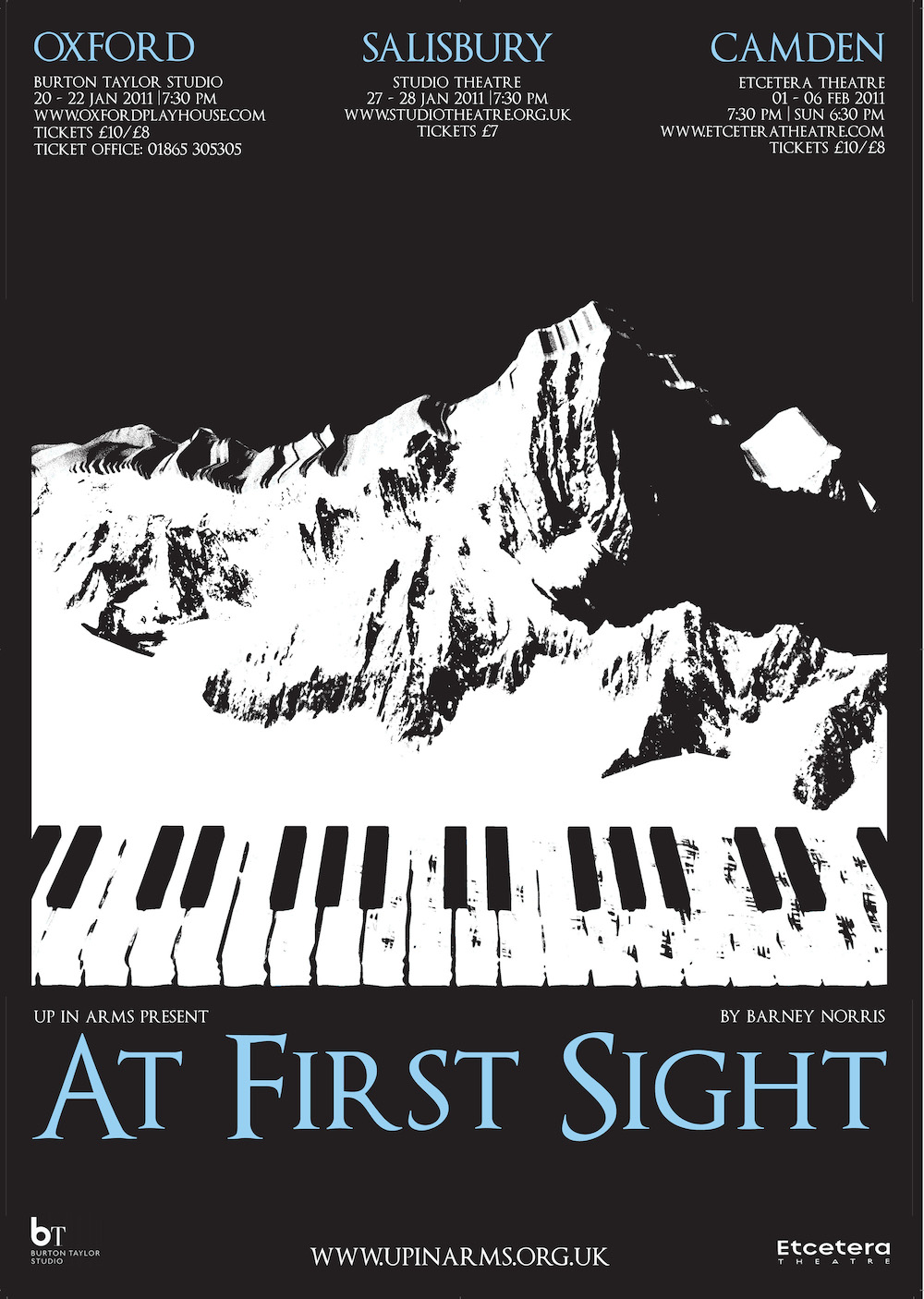 Dates
At First Sight toured to Oxford Playhouse, Salisbury Studio Theatre, and the Etcetera Theatre in spring 2011.
The production was revived at Latitude Festival in summer 2011. The designer was Fly Davis, the lighting designer was Chris Withers and the producer was Liz Eddy.