Up In Arms in association with Out of Joint present
Fear Of Music
by Barney Norris
'When I opened the door I could see us five years ago. I mean, real ghosts, I could hear us.'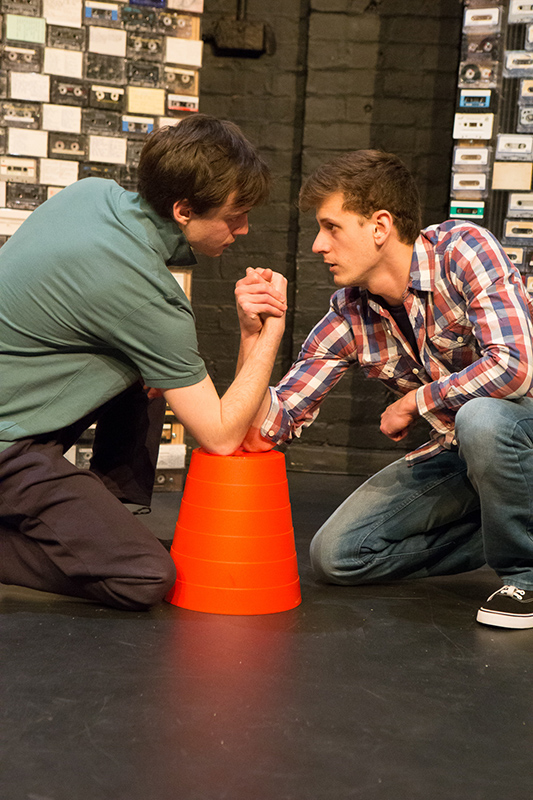 After producing 'At First Sight', we were on the lookout for another project when two friends, the producers Ben Monks and Will Young, took over the Tristan Bates Theatre and approached us to see if we had any work we could pitch to them. Barney had been developing a play called 'Fear Of Music' for some time, workshopping it with the director Matthew Evans and then directing his own reading at Oxford Playhouse. With dramaturgical support from Alice, a draft called 'Missing' emerged which was programmed for a month at the Tristan Bates, and we engaged a superb team to produce the play. Towards the end of the run, Out of Joint, where Barney was working as Max Stafford-Clark's assistant, came to see the play, and offered to book it a tour. A new draft emerged, reverting to the original title of 'Fear Of Music'. Producer Chloe Courtney, who had met Alice and Barney at university, joined the company and started planning its longer term future, and we were transformed by a significant donation to our work from Frank and Elizabeth Brenan, longtime patrons of Salisbury Playhouse, our home theatre. Frank and Elizabeth's support enabled us to make our first Arts Council application: the success of that application meant we paid our company the Equity rate for the first time. The first person we engaged on a proper salary was stage manager Charlie Young, who had grown up not far from Alice and Barney in Winchester, and who quickly became a permanent member of the company, completing the core team that has planned and delivered all our work since. The play toured the length and breadth of the country, and we met some of the long-term collaborators who make our work what it is on this project, acquiring many of the values and goals that have driven us ever since.
'Fear Of Music' is a play set in the 1980s about two brothers, Luke and Andy, that recollects a tragedy that pulled them apart. Barney was living in Andover while he wrote the play, and wanted to direct attention to the way people are neglected and forgotten when the state cuts back, a subject much on everyone's minds in 2012 and 2013.
"Smart work from Alice Hamilton" Daily Telegraph
"To write like this, while making the audience ache with recognition, is a wonderful thing" Exeunt
Cast
Hasan Dixon
Jack Finch
Company
Writer | Barney Norris
Director | Alice Hamilton
Designer | Carys Rose Beard
Lighting Designer | Simon Gethin Thomas
Sound Designer | Tom Gibbons
Stage Manager| Charlie Young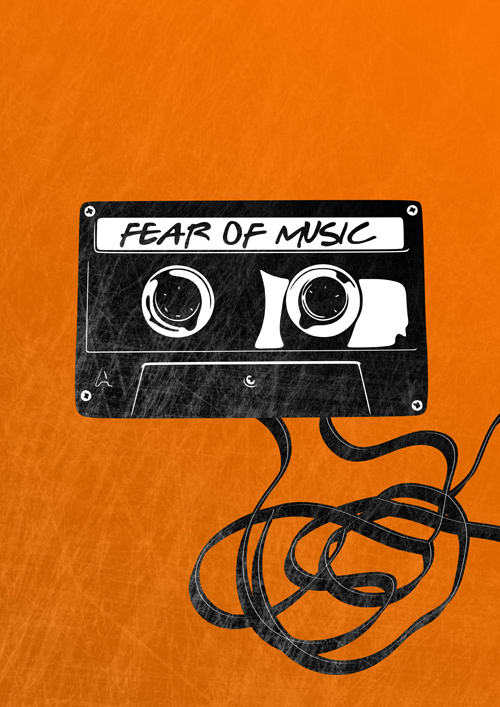 Dates
Up In Arms toured Fear Of Music in association with Out of Joint to York Theatre Royal, Hull Truck, South Shields Customs House, the Tristan Bates Theatre, Oxford Playhouse, James's Place in Andover, Ipswich High School, Middlesbrough Theatre, Salisbury Playhouse and Norden Farm Centre for the Arts in spring 2013.
The play was previously presented, under the title Missing, at the Tristan Bates Theatre in spring 2012. The cast were Rob Heaps and Joe Robertson, the lighting designer was Miguel Vicente and the associate producer was Nisha Oza.