Up In Arms, the Pleasance Theatre and Ellie Keel present
IN LIPSTICK
by Annie Jenkins
"Things don't change no matter how much you want them to. You try, you run away, you make things new but they're not. Same old shit covered in lipstick."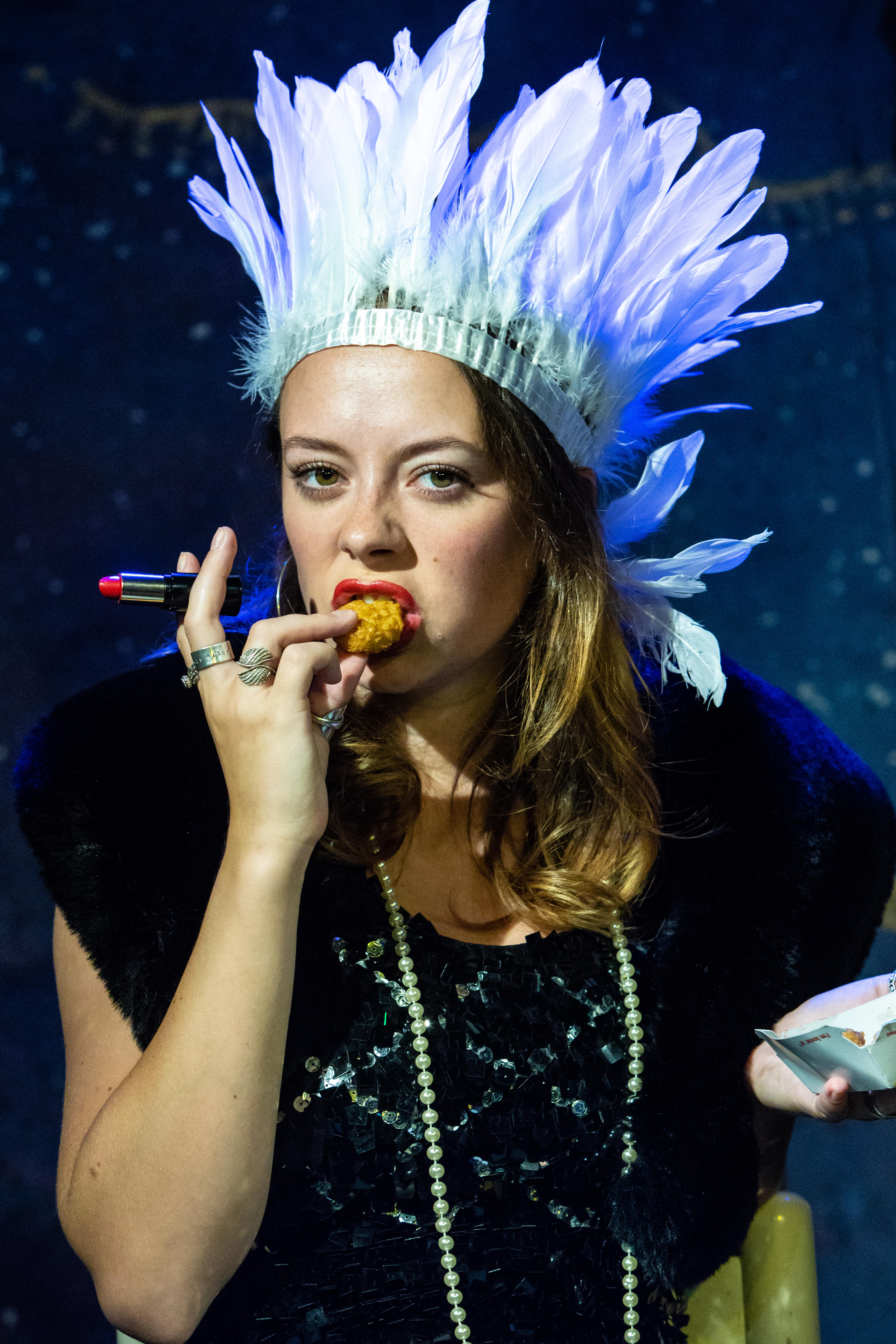 Maud, a woman on the run from damage buried in her past, has sheltered Cynthia from the wildness of the world for the last few years. Cynthia loves Maud, and Maud loves Cynthia, but now she's starting to suffocate. When she meets Dennis, a security guard at the office where she works, she thinks for a moment that she's glimpsed an escape.
Annie Jenkins' savage, funny, deeply loving debut gives heartfelt voice to the fractured life of the modern city and the cost of pop culture. A play about sex, lies, damage, and the ceilings on our dreams from a writer who shows us both how powerful and how powerless it feels to be young, and trying to dream a future into being.
IN LIPSTICK is a major new production at the Pleasance, from the multi-award winning theatre company Up In Arms whose "heartbreaking" (New York Times) productions have been acclaimed for "capturing the still, sad music of humanity" (Michael Billington, The Guardian)
Caroline Faber - Maud
Alice Sykes - Cynthia
James Doherty - Dennis
Writer | Annie Jenkins
Director | Alice Hamilton
Designer | Delyth Evans
Lighting Designer | Simon Gethin Thomas
Sound Designer | Ed Clarke
Stage Manager | Lucy Morris
Production Manager | Jack Greenyer
Producer | Ellie Keel